Previously Published to Benzinga and Yahoo! Finance:
The following post was written and/or published as a collaboration between Benzinga's in-house sponsored content team and a financial partner of Benzinga.
On September 21, 2021, Worksport Ltd. (NASDAQ: WKSP) launches the first round of pre-orders where individual buyers and manufacturers can make a downpayment on the portable TerraVis™ solar power generation system. Bringing off-grid power to previously off-limit terrains, the highly anticipated TerraVis makes the impossible possible through its solar+battery tonneau truck cap. 
Founded in 2011, Worksport strives to make products better, simpler and more aesthetic. Since its conception, the company's been designing and manufacturing tonneau (truck bed) covers for pickup trucks.
As a fast-growing innovator in the manufacturing of cleantech energies, auto parts and accessories, Worksport perfected a hybrid energy system that uses both solar and battery power to form personal microgrids that can be charged on the bed of pickup trucks.
According to Worksport, 60 million trucks currently travel the U.S. roadway system. And although companies like FirstEnergy (NYSE: FE) and Duke Energy Corp (NYSE: DUK) are undergoing a massive overhaul of the existing electric infrastructure, time is still of the essence.
Unleashing its TerraVis line of green-energy microgrids, Worksport takes the concept of powering long-haul vehicles, electric semi-trucks or off-road UTVs from "what if" to "what now"?
The Missing Link
Through Worksport's TerraVis solar+battery powered system, companies such as Rivian, Lordstown Motors (NASDAQ: RIDE), General Motors (NYSE: GM) and Canoo (NASDAQ: GOEV) will be able to deploy long-awaited fleets of EV trucks into the market. 
Companies like Battle Approved Motors with its offroad racing utility vehicles (UTVs) have built their entire lineup on the future of EV and can now show the world how going electric can actually improve performance — both on dirt and on the highway.
Many entities hesitated to pull forward in their attempts to fully transform existing fleets into exclusively electric-powered vehicles. The U.S. Postal Service, for example, is waiting for the right moment to launch its multi-billion-dollar modernization plan for an entire fleet of electric postal delivery vehicles.
While companies like Ford (NYSE: F) have opted into the design of hybrid vehicle models, others have vowed to make the switch once reliable battery charging becomes available. 
Similarly, vehicles that incorporate Facebook's (NASDAQ: FB) social-integrated line of tools and applications into their autonomous green vehicles, as well as Google's (NASDAQ: GOOGL) hybrid Waymo technologies or those created by Aurora Innovation, Inc. will quickly learn that staying connected is a must — especially during long-distance travels in and out of rural terrains. Amazon's (NASDAQ: AMZN) Zoox is unmanned by a driver and consistent recharging is a must. Its self-driving trucks share the same fate.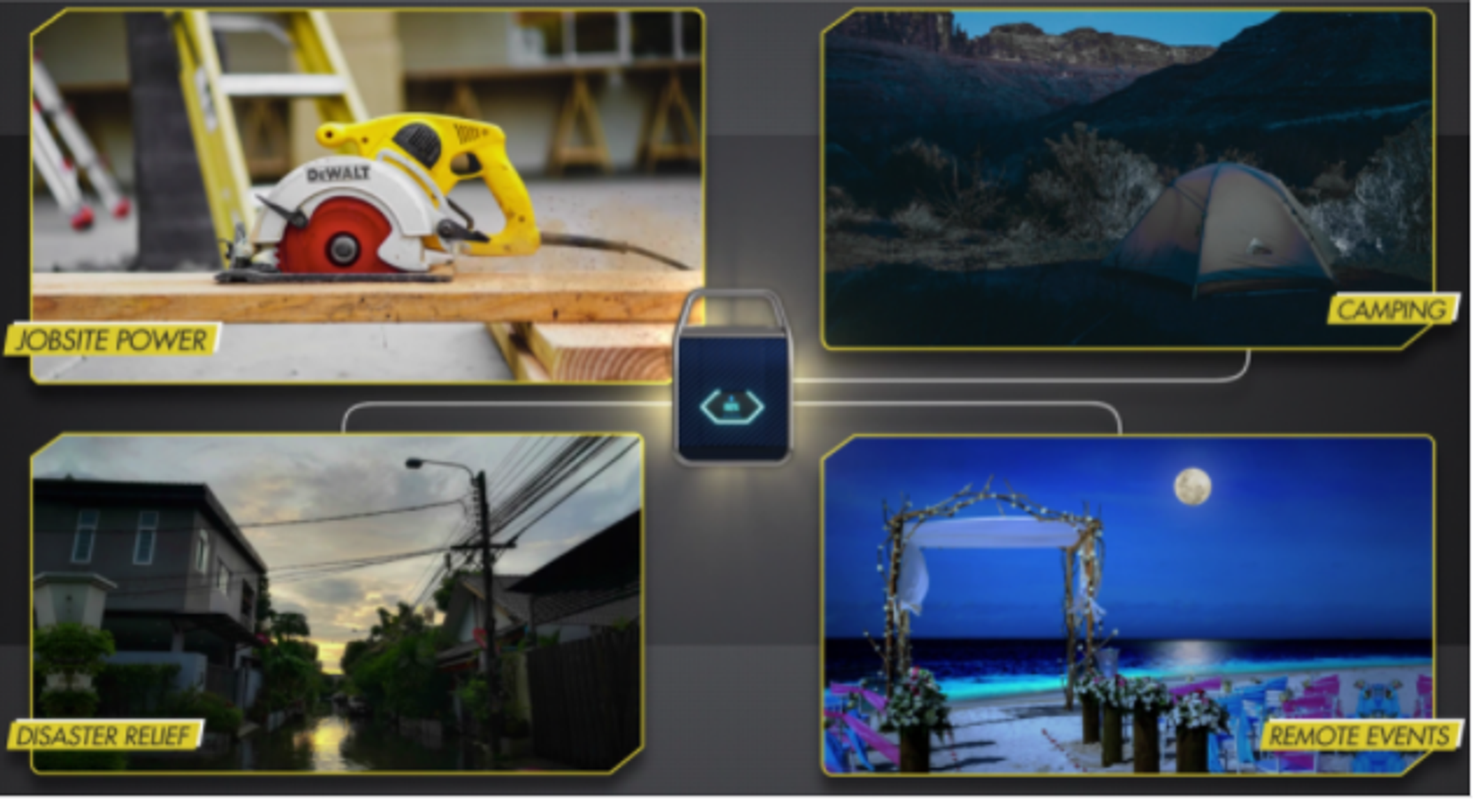 Image via Worksport
Go Green or Go Home
The TerraVis is a zero-pollution utility that sets out to destroy the carbon footprint left by existing motor-propelled technologies. In addition, the TerraVis itself can actually be used for more than just charging vehicles. Its multi-use capabilities also allow it to power micro-infrastructures in the case of natural disasters, military applications and medical emergencies.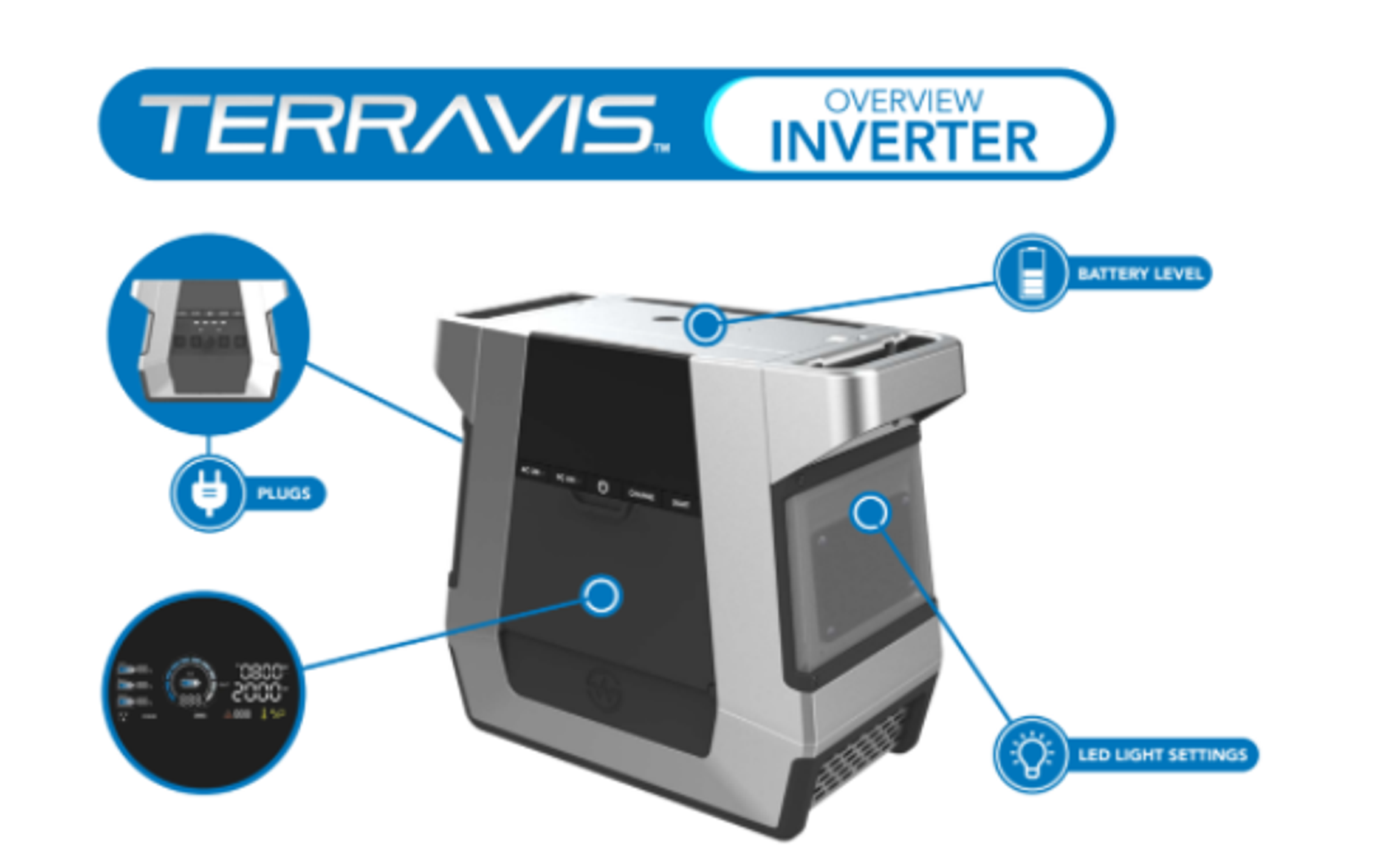 Image via Worksport
Hurricanes, earthquakes, floods and tornadoes — these disasters are becoming more frequent. With every natural disaster comes the risk of loss of life, thawing of food products and interruption of power to keep medical equipment operating. But in the case of Worksport, TerraVis serves as a solution by powering entire job sites, including tools, equipment and on-site power supplies. Homes and campsites can be equipped for comfort, and generation systems can be used as a backup during a time of power failure.
Good Things Come to Those who Wait — Very Good Things
A first-of-its-kind technology, the combination of "Solar + Battery" is more than 10 years in the making. Although Worksport has only been creating tonneau systems for the last 5 years, the company spent many prior years in the research and development (R&D) of its most innovative products.
The battery itself is denser and more affordable than other battery systems on the market. Its ultra-efficient solar technology is said to be more powerful than any other application currently in production.
Through its TerraVis product line, Worksport is hard at work, home and sport, developing the future of electric truck and hybrid accessories. Its technology improves lives worldwide, including those living in rural households, remote first-responders, law enforcement agencies, medical professionals and military personnel.
The integrated solar panels in the rugged tonneau cover collect the sun's rays and store them in the removable high-capacity battery bank. Made from the most durable materials, the cover was built on quality and the idea that it would continue to work seamlessly — even in the toughest conditions. Power can be accessed via a built-in AC/DC inverter and be used for nearly every application, ultimately extending the electric vehicle range as it drives.
The Specs
Image via Worksport
Depending on the bed size of each truck, the TerraVis can generate up to 1,000W of power. With the portable battery bank, users can "break away" a separate unit with 4 power outlets that house up to 1.5 kW of power (1,500W) in total. Integrating the latest solar technologies, users can swap out modular, depleted cells on the power rail to optimize usage.
TerraVis systems are made to fit legacy trucks with internal combustion engines and more modern truck models from 2010 and up. The company is also building very specific tonneau models for many of the upcoming electric trucks as they hit the North American market, including Workhorse (NASDAQ: WKHS), Atlis, Bollinger, Tesla (NASDAQ: TSLA) and Hercules.
Image via Worksport
Although the company is undergoing the design and pre-production stages of the TerraVis unit and its TerraVis Cor™ battery-powered system, it is expected to sell out during its first round of product orders. It projects more than 20,000 units will be sold in the near-term, with pre-order sales pegged to hit more than 9 figures.
Completing its most recent Regulation-A offering, Worksport is in the process of establishing a brand new facility dedicated solely to the production of TerraVis solar-powered electric generation systems.
For more information on how you can become an investor, visit investworksport.com. Pre-orders of the TerraVis unit can be made here https://worksport.com/terravis/.
The preceding post was written and/or published as a collaboration between Benzinga's in-house sponsored content team and a financial partner of Benzinga. Although the piece is not and should not be construed as editorial content, the sponsored content team works to ensure that any and all information contained within is true and accurate to the best of their knowledge and research. This content is for informational purposes only and not intended to be investing advice.