Previously Published to Benzinga Money.
Silicon Valley is the heart of the tech world, with startups and some of the best accelerators in the world in no short supply. A deep pool of engineering talent as well as investment capital keeps Silicon Valley at the forefront of the startup world, with many ubiquitous brands that dominate the tech sector today calling Silicon Valley their home.
The competition is fierce, but Silicon Valley provides a strong ecosystem for startups to blossom. Use our list of the best accelerators in Silicon Valley to find the right fit for your startup today.
Table of Contents
What is an Accelerator?
Accelerators provide the networking opportunities, mentorship, funding and resources that drive growth. These programs ultimately shape and groom startups for future success and rapid expansion.
Accelerators are a godsend to startups looking for rapid growth, capital and the connections that lead to success. Experts advise founders on strategies relating to:
Branding
Product development
Incorporation
Go-to-market
Seed-funding
Accelerators groom startups for launch, seed investment and continued transformation.
What Types of Companies Are Accelerators For?
Accelerators are all about helping the "next best thing" find wings and direction. As new ideas erupt, there is always someone there to pass the torch to. Silicon Valley is evidence that as 1 business finds its success, others come along with it.
While all businesses could benefit from an accelerator, there are some businesses that seem to benefit more than others. Many of these fall into the following categories:
Venture startups
Government backed
Commercially sponsored
We see more accelerators working with disruptive startups in healthcare (healthtech), finance (fintech), insurance (insurtech), media and technology.
How to Pick the Right Accelerator
According to the University of Pittsburgh, the average accelerator program will take ownership of 6% equity in any company it works with. Look for an accelerator with a ton of resources, including those which form mentorships and host ongoing networking groups. Beware of accelerators that don't deliver what they promise.
Factors you'll want to analyze before deciding whether an accelerator is right for you:
Age of business and activities to date
Common goals, values and motives
Niche and areas of Specialization
Funding structure
Scope and quality of mentor networks
Average period of acceleration
Opportunities, long- and short-term investments
Location
10 Best Accelerators in Silicon Valley
Here's our picks for the best accelerators in Silicon Valley.
1. Best Tech Accelerator: Y Combinator, founded 2005

One of the most renowned accelerators in the world, Y Combinator was born in Silicon Valley.
Twice a year, Y Combinator invests $125,000 worth of seed funding into a large number of startups. Its 3-month program shapes startups for future investment scenarios, helping them to refine their pitches, present their ideas and demonstrate their products in front of the masses.
The organization brokers deals for its startups, generates interest in new products and services and provides legal counseling on behalf of patents and intellectual property rights.
Over the last 16 years, Y Combinator has funded more than 3,000 startups with a combined valuation of $300 billion and built a community of over 6,000 founders, who have stepped up to mentor and lead others after leaving the program.
2. Best Pre-Seed Accelerator: Founder Institute, founded 2009

Founder Institute is 1 of the oldest accelerators in the United States with more than 200 programs nationwide. It calls itself the "world's largest pre-seed accelerator."
To date, more than 5,000 startups have "built global businesses, solved big programs, raised $975 million in funding, recruited teams, transitioned from employees to entrepreneurs and more" through Founder Institute's mentorship program.
Founder Institute helps entrepreneurs build traction by establishing a critical network of support and a structured business-building process in the pre-seed stage.
The Equity Collective is 1 of the Founder Institute's flagship programs and is made possible through the success of alumni startups and their continued contribution to the accelerator after graduation.
3. Best Innovation Accelerator: Creative Destruction Labs, founded 2012

One of the most futuristic accelerators on this list, Creative Destruction Lab has 10 locations across North America.
A seed-stage program, Creative Destruction Lab is driving massive scalability and advancement for differentiated science- and tech-based ventures. The accelerator matchmaker startups with alumni mentor groups, experts, engineers and scientists in objective-based programming for:
Artificial Intelligence (AI)
Healthtech
Blockchain and fintech
Energy, cleantech and climate solutions
Risk management and supply chain technologies
Space
While each discipline has its own program specifics, all programs host an all-day event every 8 weeks where select entrepreneurs and angel investors assess the progress of seed-stage startups.
4. Best Green Accelerator: Prospect Silicon Valley (ProspectSV), founded 2013

An ecosystem of investors, Prospect Silicon Valley is "dedicated to fostering technology advancement in an evolving sustainability landscape." It specializes in the growth and acceleration of urbantech startups in the corporate, government and academic sectors.
Driving new solutions forward, ProspectSV prides itself on the ability to produce market-ready startups while launching pilot engines and forging solid working relationships across each industry. Its purpose is to address the everyday challenges communities face, whether it's related to transportation, mobility, energy or the environment.
By creating a greener future, ProspectSV believes in the sustainability of urban environments and supporting those technologies that will reverse the damage done to our environment, forever.
5. Best FinTech and Digital Realities Accelerator: Boost VC, founded 2011

Boost VC definitely has the coolest tagline on our list: "The pre-seed fund, making Sci-Fi a reality."
To date, Boost VC founders have raised more than $2 billion dollars for startups in 33 different countries. Boost VC is an accelerator for what's being called Sci-Fi Tech, focused on areas such as:
Blockchain and cryptocurrency technologies
Virtual Reality (VR) and Augmented Reality (AR)
Artificial Intelligence (AI)
Ocean and space tech
Human Augmentation
Boost VC has played a role in the success of some of the largest names in fintech and virtual reality, investing in humans and bringing life to startups that drive innovation.
Twice a year, Boost VC accepts more than 20 startups into a 3-month accelerator program. Its 3-month program includes a $500,000 investment for 15% equity in each startup served, 1-on-1 mentorship, investment opportunities, legal and partner support.
6. Best Seed and Early-Stage Accelerator: Plug and Play Tech Center, founded 2006

The Plug and Play Tech Center of Silicon Valley is essentially a coworking hub for innovation, providing startups with a means to network, collaborate and accelerate within the Valley. They host 50 industry-themed accelerator programs and invest in more than 260 new startups per year.
With some of the most diverse accelerator programs on the market, Plug and Play matches large corporations with the brightest startups, leading businesses to "increase operational efficiencies, lower costs, find new product lines and become more innovative from the core."
7. Best International Accelerator: Founders Space, founded 2014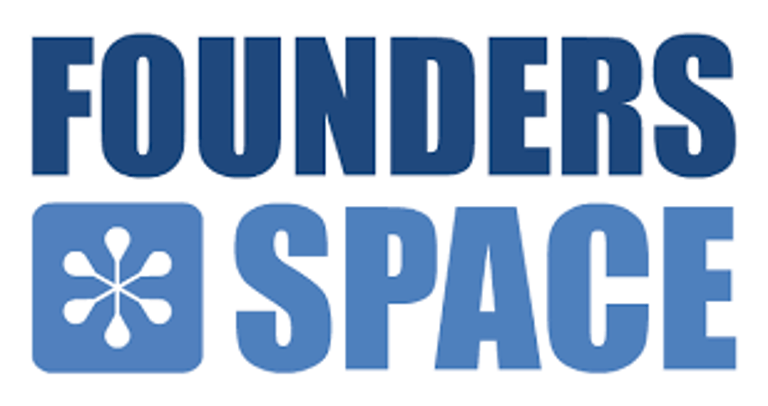 With over 50 partners in 22 countries, Founders Space is a globally leading startup accelerator and a "community of founders, passionate about helping one another." It provides comprehensive programming, coworking space, accessibility and investment opportunities that benefit startups long after their ventures have launched.
Founders Space hosts more than a dozen different programs that range from 1 day in length through to several months with programs for both early and late-stage startup organizations.
8. Best Media Accelerator: Matter, founded 2015
Matter is a startup accelerator and venture capital firm supporting early-stage media entrepreneurs who lead society to be more informed, connected and empowered. Here, startups have the potential to define the future of media while enrolled in the 5-month accelerator program.
Matter's best-in-class programming includes:
1-on-1 executive coaching
Access to venture capital
Expert consultation
Speaking engagements,
Workshops
Bootcamps
9. Best Hardware Accelerator: Highway 1, founded 2013

Highway 1 encourages startups to "rigorously test their products with customers, validate their market assumptions and work with world-class industrial designers."
Highway 1 is a division of PCH International and one of the premier hardware accelerators in the world. Highway 1 encourages its startups to take advantage of PCH's product development, manufacturing and global supply-chain network.
Highway 1 provides its startups with up to $100,000 in investment capital, opportunities for networking and business development, expert guidance and product development at warp speed. Highway 1 also provides its startups with product design and development teams, manufacturing at scale, fulfillment, distribution, inventory management and retail expertise.
10. Best Medical and BioTech Accelerator: StartX, founded 2011

StartX is a cutting-edge non-profit community and accelerator program consisting of 1,200+ serial entrepreneurs and experts, coming together in the name of prevention, diagnostics and treatment. Together, they believe that entrepreneurs can achieve more as a group than they can as individuals.
As a community, Start X strives "to find creative ways to collaborate so that each of our companies can have a long-term positive impact on the world." StartX is a Stanford University accelerator, and all members must be associated with the university or one of its prestigious fellowship programs.
Find the Best Accelerator in Silicon Valley for Your Startup
By design, accelerators provide early stage startups with the tools they need to excel during the pre-seed, seed and growth stages. Entrepreneurs will benefit from the education, mentorship, networking, funding and other resources that accelerators provide.
If you'd like to know more about other accelerators or some of our favorite successful tech startups, check out the rest of Benzinga's Rankings.