Previously Published on Benzinga Money
The Steel City earned its title during the Industrial Revolution — a time when there was such a need for workers that the entire world grew interested in the Three Rivers. The city was booming, and new businesses were being born across the region. Unfortunately, that boom didn't, and businesses began to falter.
In a city once known for its heavy manufacturing, industry would return with a vengeance — but in a different form. Google would move in. Duolingo set up shop. Amazon, Facebook, Microsoft, Apple and Uber would follow suit. See a trend?
If you're running a startup, Pittsburgh is a great place to be. And if you need a little help, Pittsburgh has tons of great accelerators to assist you.
Read more about the best accelerators in Pittsburgh using our guide.
Table of Contents 
What is an Accelerator?
Accelerators provide the networking opportunities, mentorship, funding and resources that drive growth. These programs ultimately shape and groom startups for future success and rapid expansion.
The key difference between an incubator and an accelerator is that accelerators "accelerate" growth while incubators nurture the ideas preceding the growth. Notably, some accelerators are technically both. They focus on scaling business while driving innovation.
What Type of Companies Are Accelerators For?
The intent of an accelerator is to help startups become the next big thing. While any type of company can use an accelerator to foster growth, most fall into the following category:
Venture Startups
Government-Funded
Corporate-Sponsored
Healthtech, insurtech, plain ol' tech and gig economy startups are often the types of companies we see in the news, but any startup in any industry can use one.
How to Pick the Right Accelerator
The International Business Innovation Association states there were more than 7,000 active seed-funding programs in the US as of 2018.
Some of the most popular accelerators will receive more than 5000 applications per new class. And, per the University of Pittsburgh, the average program will take ownership of 6% equity in any company they host, warning that while accelerators are here to help businesses thrive, "not all accelerators are created equal."
There are, unfortunately, some accelerators out there that will take advantage of eager entrepreneurs.
Avoid wasting time by joining a startup that isn't the right fit or seem to good to be true. You don't want to give stake in your company to those not responsible for your success.
When choosing the right accelerator, you'll want to analyze:
The age of business and activities to date
Common goals, values and motives
Niche and Areas of Specialization
The structure of funding
Scope and quality of mentor networks
Acceleration periods
Opportunities, long and short-term investments
Location
Top 10 Accelerators in Pittsburgh
These are our picks for the top accelerators in Pittsburgh.
1. Best Accelerator for Software Startups: AlphaLab, founded 2008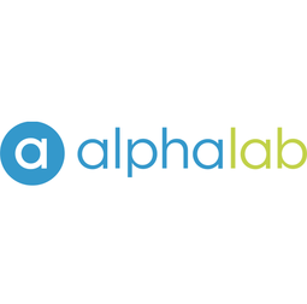 AlphaLab provides early-stage technology startups with an extensive mentor network of industry-recognized leaders and a rich, entrepreneurial work environment.
A niche network of software investors, mentors, partners and customers come together to accelerate great ideas.
AlphaLab has raised over $2 billion, on behalf of 250 different startups, and serves as a collaborative workspace with both private and open settings.
AlphaLab provides startups with free and discounted legal, accounting and tax-related services. The program includes complimentary incorporation packages,
2. Best Accelerator for Hardware and Robotics Startups: AlphaLab Gear, founded 2013
AlphaLab Gear is a 30-week program that provides "funding, deep one-on-one engagement, network building and office space to early-stage physical product companies." Their focus includes machine-driven technologies, IoT hardware and robotics.
AlphaLab Gear is the hardware side of AlphaLab's software accelerator. Both accelerators fall under the Innovation Works umbrella.
3. Best Incubator for FinTech: SteelBridge Labs, founded 2016

SteelBridge Labs is a Fintech startup incubator. They "cultivate growth by welcoming entrepreneurs and investors, who share the same passion for solving systemic industry challenges." They vet good ideas and take a solutions-based approach to financial services technology.
The lab provides seed investments of $25,000-$250,000, access to professional office space, guidance and mentorship. Business curriculums provide startups with educational experiences that empower leaders to succeed.
SteelBridge labs give startups the proper tools, mentorship and capital to build a strong foundation for success.
4. Best Accelerator for Startups in Ideation: Founder Institute of Pittsburgh, founded 2009

The "World's Largest Pre-Seed Accelerator" encourages continued innovation as ideas grow and thrive. The "Equity Collective" aims to help businesses even after their launch.
The Founder Institute is a large system of founders, mentors and start-ups who support one another both emotionally and fiscally. The Founder Institute has 20,000+ mentors worldwide, with a mentor-to-founder ratio of 2:1.
Founder Institute requires alumni to contribute 4% of their profits over a 15-year period. 3% of this returns to the pool of alumni, mentors and leaders, as an incentive for continuing to support the Founder Institute and its ongoing initiatives. Alumni members become experts to new startups entering the accelerator.
5. Best Accelerator for Commercialization: Idea Foundry, founded 2002
Idea Foundry is "a Pittsburgh-based, non-profit and economic development organization dedicated to job creation."
Their focus is on diversity and the social impact their startups provide the city, working with startups, both domestic and abroad, and driving new business to home base. They create bridge programs in light of globalization and have worked with 250+ projects and startups, which have, together, generated over $1 billion in direct economic impact.
Idea Foundry claims to have been the first accelerator in the region, pushing the boundaries of "life-sciences, intelligent systems, robotics, and more."
6. Best Accelerator for Life Sciences: LifeX Labs, founded 2017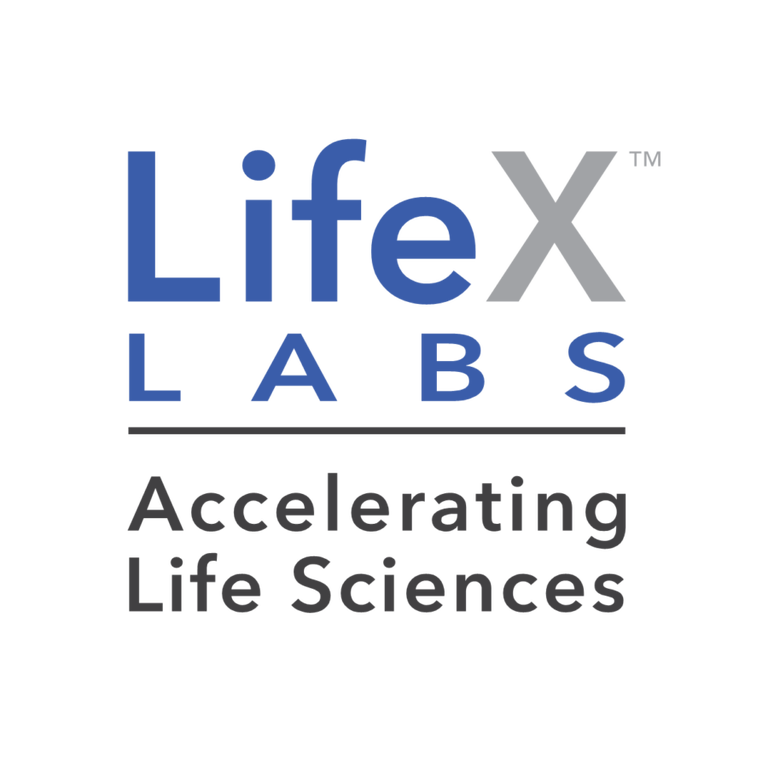 LifeX Labs is on a mission "to drive the development and growth of life sciences startups in Western Pennsylvania." They support the development of drug, device, diagnostic and digital health technologies and are "poised to transform the future of healthcare resources."
LifeX Labs teaches startups how to employ various applications, strategies and regulations in the development of life science technologies. They perform market analysis, work with potential stakeholders and gain competitive intelligence.
Startups build pathways to product development and take part in clinical trials, as they develop solid business models for each product, including go-to-market strategies, pricing and licensing opportunities.
7. Best Accelerator for Collective Collaboration: New Sun Rising, founded 2010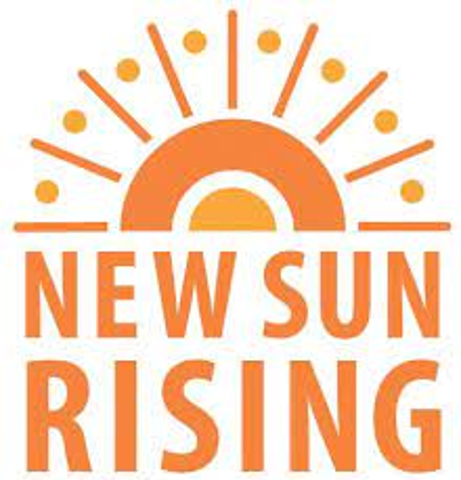 New Sun Rising believes in "building vibrant communities by investing in people." They work with local nonprofits, social enterprises and other collaborators to:
Identify cultural and community assets
Discover shared priorities
Build a plan to "ignite, launch and grow"
Establish new resources for Pittsburgh's under-served communities.
With five different programs available, New Sun Rising combines startup acceleration with both immediate opportunity and a sense of sustainability.
Between raising funds for particular projects, obtaining grants and offering startups the chance to earn a scholarship for its many programs, New Sun Rising strives to assist entrepreneurs in taking their concept to final fruition.
8. Best Accelerator for Sustainable Business: PGH Labs, founded 2016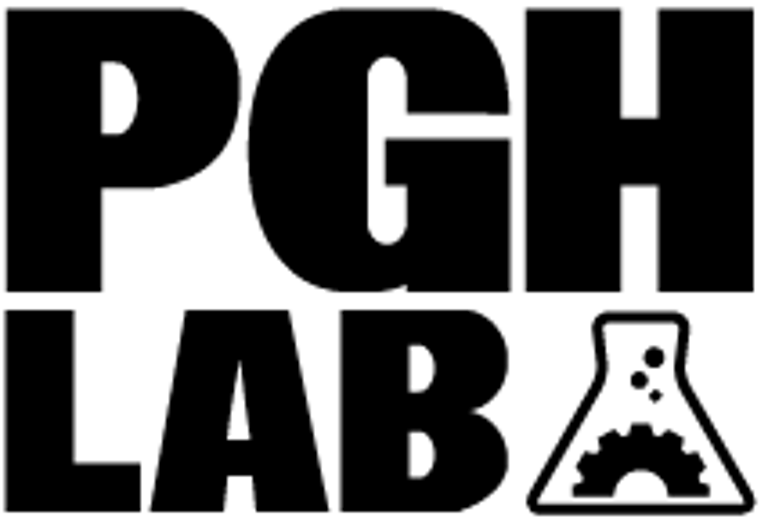 The City of Pittsburgh is doing everything it can to help local startups succeed, as PGH Lab exposes startups to real-world experiences through their six-month city-sponsored accelerator programs.
The city fosters healthy relationships between both local businesses and authorities, allowing the city to explore new technologies that create a more affordable, more efficient and highly inclusive infrastructure.
Agencies work with startups to test new products and take advantage of their service offerings. Startups learn how to define client needs, engage in professional environments and build a prestigious client base.
9. Best Pre-Accelerator Program: Startup Boost, founded 2017
This globally-based accelerator is unique in that it prepares startups for other accelerators, hence earning the "pre-accelerator" title. With regional chapters in Pittsburgh, it serves to lead and coach startups during the pre-seed period — preparing them for future "Accelerators, Investment and/or Revenue (AIR)" opportunities.
To date, Startup Boost has pre-accelerated 265+ startups and raised more than $56 million. Startup Boost matches startups with local mentors and experts. These mentors and experts help startups fine-tune their business models, elevator pitches and unique value propositions.
Startup Boost doesn't charge any fees for their services and takes no equity in your organization. Programs only last six weeks are part-time in nature.
10. Best Accelerator for Youth-Owned Startups: Startable Pittsburgh, founded 2015

Startable Pittsburgh is a free accelerator program that empowers young entrepreneurs, engineers and makers, between 13 and 18, to become our next generation of innovators. Students work to create solutions to real-world problems. They'll design, prototype and build a brand, marketing their products and bringing ideas to life.

The best part about this accelerator is that students pitch at the program's culminating event to win cash prizes. They get to keep all profits from product sales, pitch to investors, and network with entrepreneurs who work in many different industries.
The Best Accelerator for Your Startup
Now that you're aware of the resources available to you, put them to use to get your startup off the ground.
A great way to ensure a successful startup is to find ways to fulfill a need. To learn more about successful startups, check out the Best Tech Startups in Miami and the Best Tech Startups in Chicago.