Previously Published to Benzinga: The following post was written and/or published as a collaboration between Benzinga's in-house sponsored content team and a financial partner of Benzinga.
Uniquely designed to deliver data-driven insights to both commercial and industrial facility managers, Iota Communications, Inc., also known as IotaComm, takes a holistic approach to monitoring the quality of commercial indoor environments (IEQ). The company recently announced the official launch of its Delphi360™ internet of things (IoT) platform set for September 1, 2021.
Delphi360 uses machines, gateways and sensors to communicate key environmental data over a LoRaWAN® low-power wide area network (LPWAN). This platform easily connects to both internal and external data sources, visualizing localized environmental statistics, including weather, climate, social and outdoor air conditions.
Connect. Collect. Analyze.
Combined data sets are then analyzed, whether onsite or within the cloud, to uncover critical insights that can increase operational efficiency, reduce energy costs and improve both the health and safety of employees and customers alike.
IotaComm is a LPWAN wireless communications and data analytics company providing IoT-based solutions to businesses in an effort to improve the health, safety and sustainability of the workforce. Delphi360 provides facility owners with additional tools and intelligence, committed to improving indoor air quality (IAQ), ventilation and corporate climate conditions, with both desktop and mobile support.
The benefits of using LPWAN include:
Options for both private and public deployment
Over-the-air (OTA) firmware updates
Geolocational controls
Bidirectional security
10+ year battery life
Coverage, even in rural and non-cellular areas
Deep propagation of concrete, ground and steel
Delphi360's initial solutions focus on indoor environmental quality monitoring, including indoor air quality and room occupancy sensing capabilities. Actionable insights are delivered to users via an interactive dashboard for further analysis, visualization, and monitoring. Delphi360's value comes from its ability to deliver these insights at a low cost, especially when combined with superior customer service.
Delphi360 Allows Businesses to Control the Elements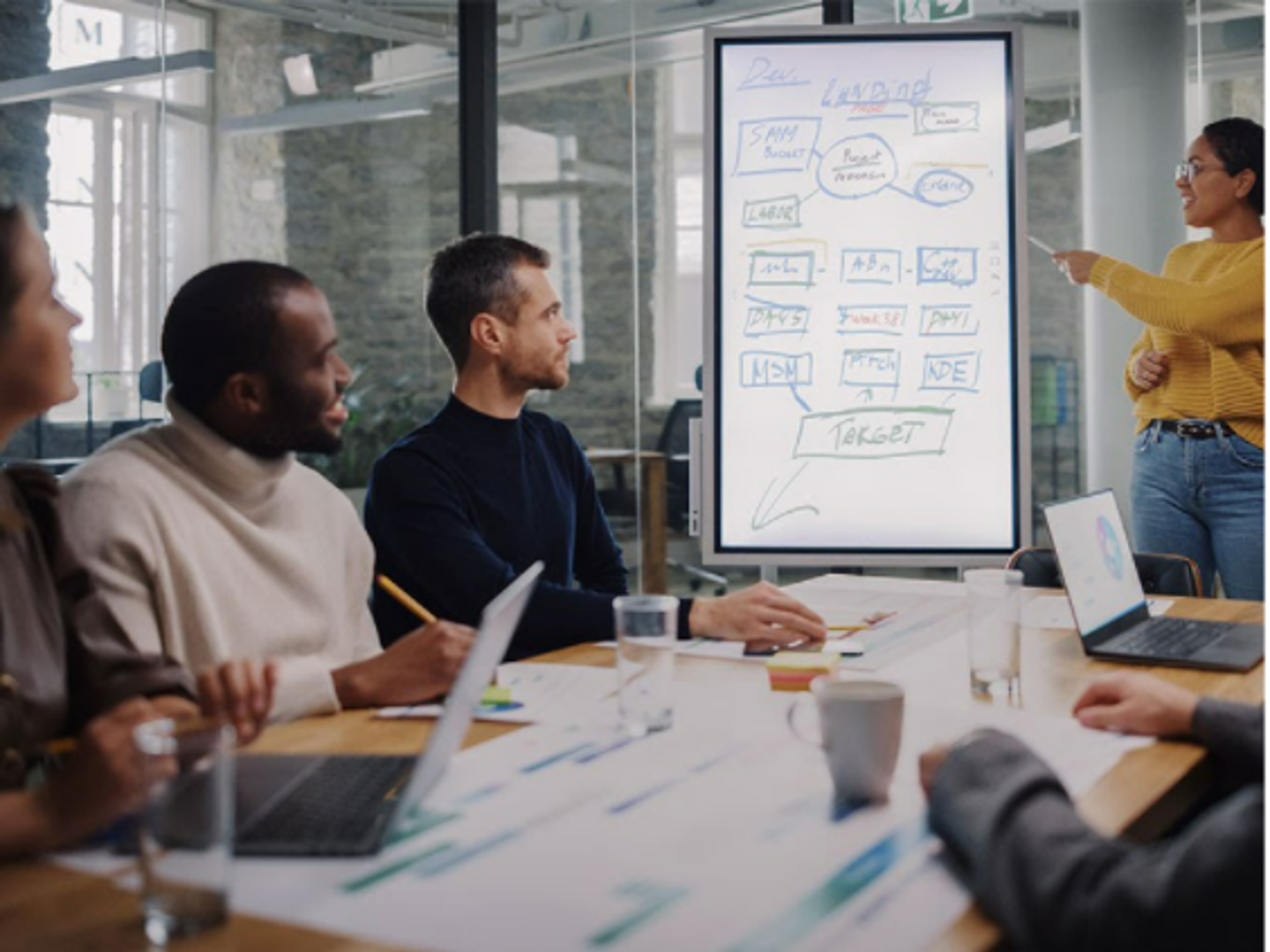 Delphi360 is designed to optimize resource consumption, water quality and asset monitoring. However, its tools also call attention to other critical data that would otherwise allow businesses to control air and water quality within the work environment.
By simply monitoring the existing environmental conditions, businesses can save up to 40% in energy costs per year.
Not only does this allow facility managers to stay on top of their expenses, but they will also be able to control the workplace even at a distance — even in old buildings that have not yet been modernized to compete against contemporary architectural standards.
As buildings become smarter, data is collected and aggregated in the cloud, analyzed and converted into actionable insights — allowing for real-time decision-making.
A safer and healthier environment promotes productivity, which ultimately expands economic opportunities for the business. In fact, by improving the health and productivity of workplaces, studies have shown a 58% reduction in sick leave and the retention of new hires over time. Studies also show a 101% increase in cognitive capabilities for those working within a green, well-ventilated office.
Staff performance fails by 6% when offices are too hot, and 4% will fail when offices are too cold.
In a Green Era, Transformation is a Must
Integrating IoT sensors into old buildings, for example, allows facility managers to control those factors that agitate the immune system. In addition, updating the building infrastructure will enable businesses to measure the presence of pollutants in the atmosphere and significantly control carbon dioxide and air pressure levels, volatile organic compounds (VOCs), humidity and more.
Prolonged exposure to such pollutants can ultimately lead to respiratory ailments, including asthma and bronchitis, respiratory inflammation, cancer and an overall decrease in lung function.
Humidity levels, for example, could be a major cause for concern. Mold grows as a result of high indoor humidity. Viruses spread when humidity is either too high or too low, while temperature itself can cause airborne droplets to survive for a much longer period. And, high levels of carbon dioxide may indicate that not enough fresh air is supplied. Carbon monoxide, on the other hand, may arise when boilers are under-maintained and an idling vehicle exhausts fumes nearby.
VOCs are created when organic chemicals emit gasses from things like cleaning agents, disinfectants, air fresheners, dehumidifiers, carpet, flooring material and even office furnishings. Believe it or not, they're one of the most common contributors of pollution indoors and a dangerous hazard for building occupants.
"I'm excited to introduce our Indoor Environmental Quality Monitoring solution to the commercial smart building market to help them more easily achieve their operational efficiency and sustainability goals," said Marc Sanchez, IotaComm's vice president of Product & Technology.
Delphi360 uses a unique, licensed (800 Mhz band) and unlicensed (900 Mhz ISM band) spectrum, meaning its network deployments offer added resilience against existing and future radio interference. This allows all parts and features to be accessed and controlled through walls, floors and furniture that might otherwise block the connection between other devices.
The key product differentiators and features in the Delphi360 beta include:
Plug-n-play installation of gateways using a custom provisioned factory image that reduces set up costs
Fully integrated gateways with the broader ecosystem of LoRa™ network servers and sensors that include battery backup, an integrated 3G/4G modem and in-service updates
Battery-powered sensors lasting up to 10 years with user-configurable parameters and thresholds
Smart room sensors that require simple deployment and offer a sleek and unobstructed design on wall, ceiling or table mount configurations
An indoor air quality sensor with a familiar thermostat form factor, programmable visual display and E-ink screen to preserve battery life that includes 7 customizable parameters
A customizable dashboard to accommodate multiple layout views
Artificial intelligence and machine learning capabilities that will unlock new features and insights over time
To find out more about Delphi360, IotaComm or the IoT, make sure to visit https://www.iotacommunications.com/delphi360-platform or https://www.iotacommunications.com/investor-relations for investment opportunities.
Images provided by IotaComm.
The preceding post was written and/or published as a collaboration between Benzinga's in-house sponsored content team and a financial partner of Benzinga. Although the piece is not and should not be construed as editorial content, the sponsored content team works to ensure that any and all information contained within is true and accurate to the best of their knowledge and research. This content is for informational purposes only and not intended to be investing advice.